Rocket Catering is a green, ethical catering business in north Leeds. We sprung up as a result of people asking for healthy, delicious, and eco-friendly catering that suits a range of diets and doesn't cost the earth.
Rocket Catering specialise in vegetarian, vegan and special diet catering. We cater for raw food, wheat-free, and gluten-free diets, and can offer more too. Just contact me to discuss your requirements.
We are based in the Chapeltown, Chapel Allerton area and are working hard to ensure that most of what we produce uses local, seasonal food and wherever possible, organic.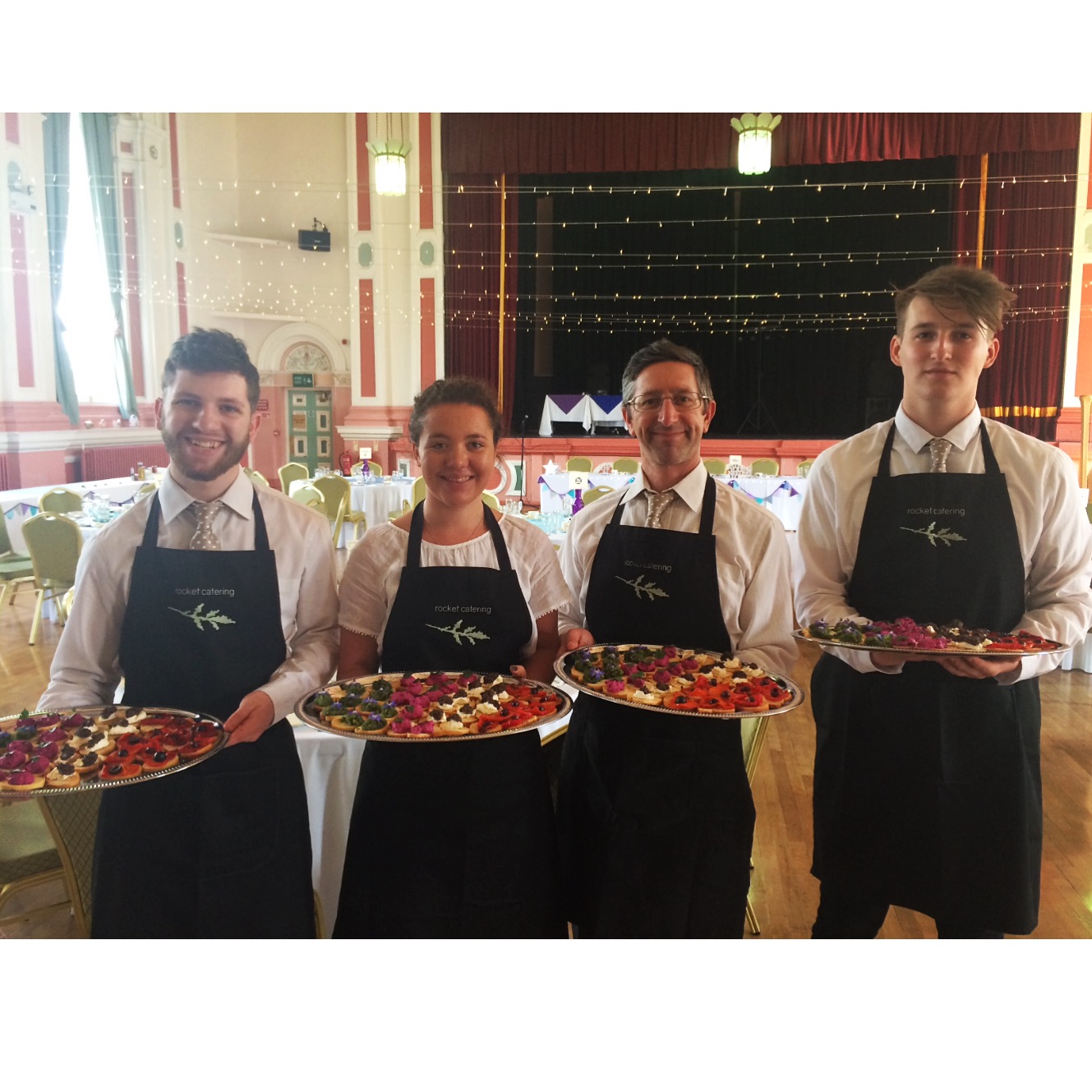 High ethical catering standards is what we offer, with unique event and party catering ideas. Look no further for your event: vegetarian buffets, vegan buffets, wedding breakfasts, healthy diet and special diets buffets are our speciality!
Rocket Catering have had a great response from everyone we have been outside caterers for and we are sure you will love our food.
Email on julie@rocket-catering.co.uk or call me on 07503 181370.
We are caterers that care! Please call with your requirements as menus can be adapted to meet personal needs and budget.
Thanks,
Julie.
…and a little bit about me:
I've worked in hospitality for 25+ years, both in kitchens and front of house. I have a BTEC qualification in Hotel Catering, a degree in Hospitality Business Management, Advance Food Hygiene Certificate, RIPH Nutrition and Health and a Full Permaculture Design Certificate.
I've been growing my own organic fruit and vegetables for many years in North Leeds, West Yorkshire, LS7. My passion is making food that's tasty, interesting and health-promoting within a business model that is eco-friendly and people-friendly!
Contact me to discuss your requirements.